Looking to take an adventure but don't have the time or money to go out of state? Alaska has destinations that are fun to visit year-round. From skiing, hiking, scrumptious foods, and amazing views, Alaska has something for everyone. Below are some fun and unique towns that we encourage you to check out for your next mini-vacation!

Valdez
A seaside town surrounded by mountains, glaciers, and unrefined Alaskan beauty, Valdez offers breathtaking views. See those views from above with a helicopter tour, with some tours landing on Columbia glacier, and there is even a Heli Yoga package!
Another great way to see Valdez and surrounding areas is by boat: sightseeing tours, fishing charters, and wildlife tours are all done in Prince William Sound. Kayak excursions are also quite popular.
Valdez brings people from all over together with different events including the Fat Bike festival, Valdez Fly-In, Ice Climbing festival, fish derbies, and more. This little town sure knows how to stay active year-round!
Girdwood
Girdwood embodies the ski town vibe with A-frame cottages, delicious eateries, and loads of snow. Alyeska Resort is well known among Anchorageites during both winter and summer for its plethora of activities.
Although skiing and snowboarding at the resort are spectacular, Girdwood goers don't need to ski or snowboard to have a great time. Guests can take the tram throughout the year to catch views of the inlet and enjoy a nice meal or drink at Seven Glaciers. During summertime consider hiking up to the tram and riding it down.
It's worth a drive to Girdwood for the food alone. Jack Sprat offers a variety of locally or organically sourced meals such as Kodiak scallops, vegan nachos, and curry. Chair 5 Restaurant is known for pizza and beer that satisfy after a long day of skiing or hiking. The Bake Shop and Sitzmark are conveniently located at the bottom of chair 3. One can find sweet rolls, sourdough pancakes, and omelets at the Bake Shop. The Sitzmark has pub-style food and hosts a variety of films, bands, and more.

Talkeetna
If you've ever dreamed of seeing Denali, head north of Anchorage to Talkeetna. Tiny but full of history and cute shops, this town has views that don't disappoint. Known as the gateway to Denali, mountaineers have started their journey to North America's largest mountain in Talkeetna.
During both summer and winter, Talkeetna offers flightseeing tours of Denali and the Alaska Range. For the adventuresome, check out Denali Zipline Tours or AK Sled Dog Tours for a truly Alaskan experience.
This quaint town has a delicious selection of eateries, especially in the summertime. Mountain High Pizza Pie offers a lively atmosphere with pizza and Alaskan beer. Talkeetna Spinach Bread is a unique food truck filled with healthy and flavorful options and tasty limeade.
Fairbanks
In wintertime, the northern lights have a tendency to dance in this far north town. During summer, the sun shines until late at night and rises early in the morning. Although temperatures can drop to -40 in the winter, summer in Fairbanks tends to be warm with temperatures in the 70's.
Winter in Fairbanks offers more than just the Aurora Borealis, visitors can see Santa at his workshop in the nearby North Pole, go dog mushing, and more. Snowmachining tours are also quite popular in the winter, just make sure to bundle up! If you are looking to warm up a bit, go indoors to an ice rink. Fairbanks has a Division 1 hockey team at UAF, and a Junior hockey team called the Fairbanks Ice Dogs.
In both summer and winter, Chena Hot Springs has natural springs, an intricate ice museum, and other fun seasonal activities. Summer in Fairbanks brings fun activities such as river rafting, hiking, and wildlife viewing.
Homer
A quiet city during the winter but bustling during the summer fishing season, Homer is a nice place to stay on the tip of the Kenai Peninsula. Nicknamed the Halibut capital of the world, check out fishing charters to get in on the action.
One can walk along the Homer spit for beautiful ocean views, beachcombing, and boat viewing. Sea kayaking, hiking, and sightseeing tours are another great way to enjoy Kachemak Bay and Homer.
Sitka
Southeast Alaska has a rich history nestled between beautiful landscapes, and Sitka is no exception. In the Sitka National Historical Park, visitors can view Totem Poles created by Tlingit and Haida Native Alaskans.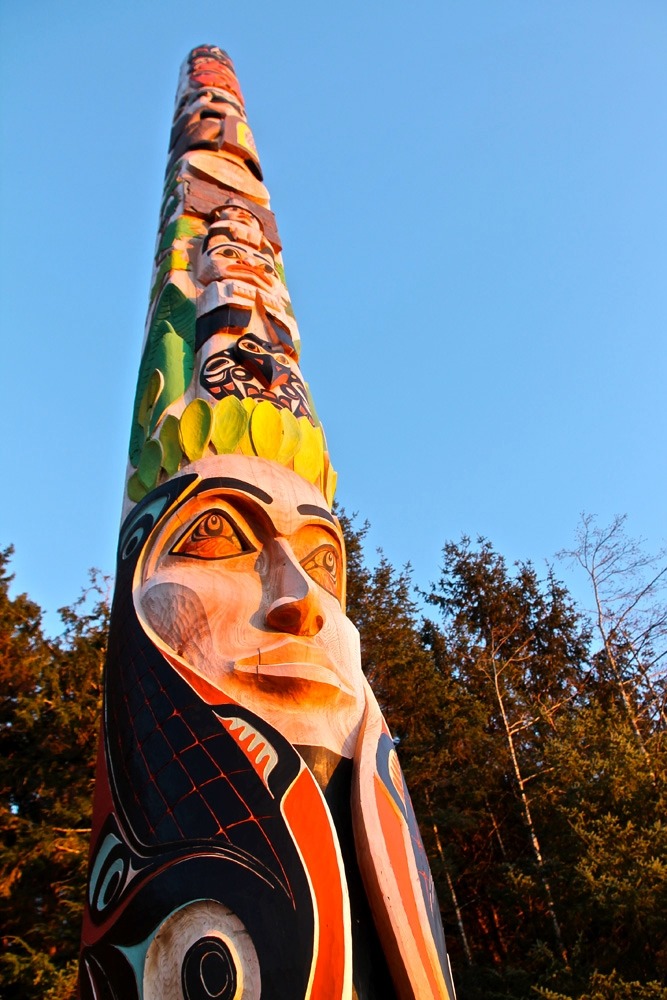 Sitka offers kayaking, fishing, flightseeing, and hiking, amongst the lush rainforest vegetation. Downtown has a variety of cute shops featuring Alaskan made items that make perfect gifts for friends and family.
Nome
There's no place like Nome! Home of the Iditarod finish line, head here in March to experience the historic dog mushing race. Although that is what Nome is best known for, summertime also brings activities such as fishing, beachcombing, gold panning, and solstice celebrations.
Nome is only accessible by plane, but there are three main roads that venture into the tundra and vehicles are available for rent. If you head out on one of the roads it is highly likely you will see some sort of wildlife, maybe even muskox.
Juneau
Alaska's capital is full of activities for visitors to discover, from historical sites to beautiful hikes. In the summer, visitors can take Mount Roberts Tramway for spectacular views of Juneau and the port. Once up top, there are various hiking trails that explore the rainforest flora and fauna.
The winter weather in Juneau is fairly moderate, making it easy to enjoy the outdoors year-round. Mendenhall glacier is accessible throughout the year and during winter when Mendenhall lake is frozen, its even easier to access. For the more extreme, some of the best surfing in Alaska is said to be during winter in Southeast AK, pack your drysuit!
Seward
Seward is a quaint town on the Kenai Peninsula less than three hours from Anchorage. In a seaside town where Fried Halibut is a staple and the sea is always nearby, you will find yourself enthralled by Seward's unique beauty.
One of Seward's big events is the Mount Marathon race held annually on July 4th. Participants from Alaska and around the world race 1.5 miles up, and back down in rocky and steep conditions for Mount Marathon.
The Alaska Sealife Center provides marine research and education year-round. Visitors can experience close encounters with sea otters, octopuses, puffins, and more.
Anchorage
Being the largest city in Alaska, Anchorage has quite a selection of activities, restaurants, events, and more. Summer brings tourists from around the world to Anchorage for shopping, hiking, and wildlife viewing. Some local favorites include hiking Flattop and visiting the Alaska Zoo.
Winter brings outdoor activities such as cross country skiing, fat tire biking, and the Fur Rondy Festival. Skating at outdoor ice rinks or lakes is also quite popular, Westchester Lagoon is often cleared off for skating.
The next time you're looking for a vacation, pick somewhere new in Alaska to explore, you won't be disappointed!